I apologize for the poor contrast. I guess they're supposed to blend into their environment, right? This guy was sneaking around an apple tree. Best I can tell, he's just a "forkie", but LORD what forks!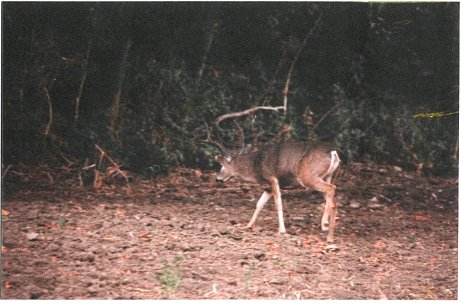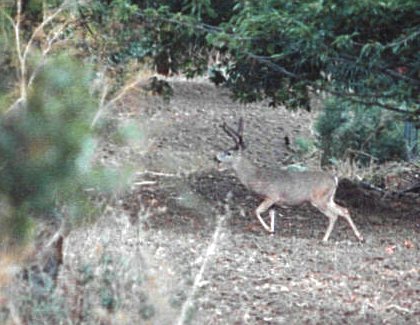 He's onto me now. Won't be long before he bolts for the thick stuff.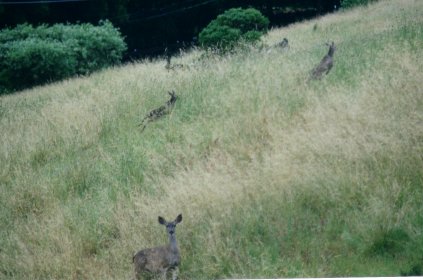 Don't you just love when a whole field comes alive, just as you put the rifle down?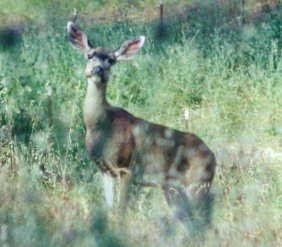 Look at the jaws full of dinner. More like a chipmunk than a deer!