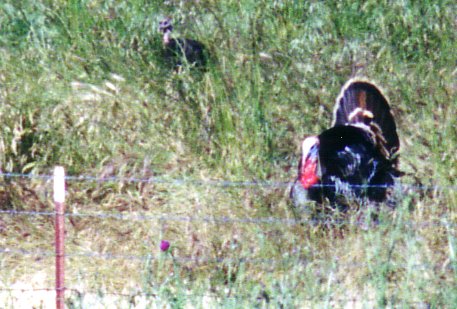 This old boy responded to my mouth calling. Look just above him and to the left and you'll see one of his girlfriends. There were two other hens with this guy.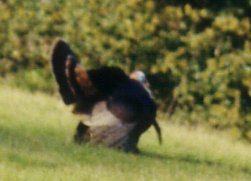 Don't know how old this longbeard is, but he's a nice one!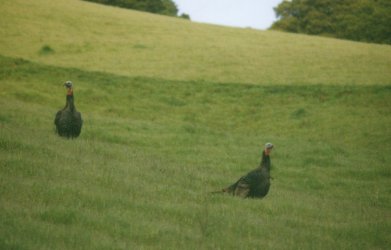 See the tiny beard on the one on the right? Both of these jakes are probably from the same nest.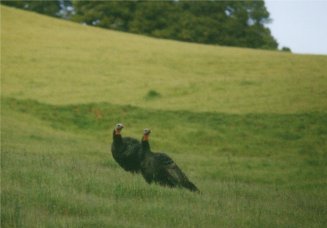 Two jakes, not real sure about the hen yelping they've been hearing.